Medical Coverage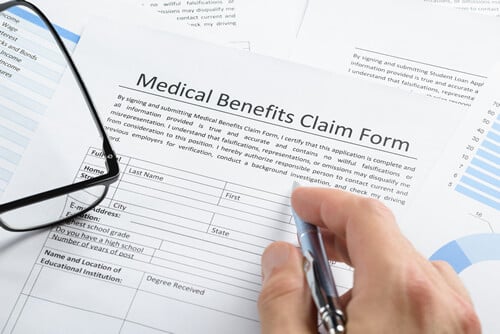 As stated, the first and most important issue involving automobile accidents is the health of the individuals involved in that accident.
There are many scenarios that can take place involving a car accident. You can be the driver of a car that gets into an accident with another car. You can be the passenger. You can be involved in a one-car accident where your vehicle is the only car in the accident. You can be walking down the street or riding your bike and get hit by a car.
And the possibilities go on and on. It is safe to say that if an automobile is involved in the accident in any way, the no-fault insurance company will be the one that is responsible for your medical coverage. This insurance simply means that no matter if the accident was your fault or the fault of the other driver, your medical expenses should be covered by the insurance. This means that if you went to the hospital for an initial visit immediately after the accident, your auto insurance company should cover that visit in full. In some cases, no-fault insurance plans have a deductible involved, so check your insurance plan to see if this pertains to you. No-fault insurance is actually very good coverage and allows you to see any doctor who accepts no-fault. In the future, the insurance companies are thinking of making no-fault a managed care type situation which would limit you in which doctor you want to choose, but for now, you have free reign to pick the doctor of your choice.
If you have private health insurance, you are not able to use it for the purposes of the accident unless the no-fault coverage runs out, or denies a specific treatment or diagnostic procedure. There are two ways that your no-fault medical coverage runs out. The first is if you never receive health care treatment after the accident, the insurance company will close the case. Once the case is closed, it can be reopened, but for that you are better off getting an attorney. The second way no-fault benefits are denied is if it has been determined by the independent medical examiner that you no longer need treatment. This usually happens while you are receiving treatment at a health care office. When that office sends in your medical bills to the insurance company, the company will set you up for an appointment with one of their doctors to investigate your injuries. You will receive a letter in the mail from your insurance carrier stating that you must keep this scheduled visit with the insurance company doctor or your benefits will be cut-off. Unfortunately, more often than not, the no-fault insurance doctors will cut-off your benefits even if you still feel like you need treatment. In other words, the insurance game is a tricky business, and if you want to make sure that you will receive the health care treatment you need, you must go to a health care facility that is familiar with auto accident cases and reimbursement.
Universal Health & Rehabilitation will sit down with you and explain your insurance coverage and options. Our care facility is familiar with proper billing procedures to ensure that you are not cut-off by independent insurance doctors before you have reached the maximum benefit from the health care services. And finally, we will work closely with personal injury attorneys' who specialize in automobile accident cases.
For Better Health & A Better You
Complete our quick contact form to begin your journey.
Contact Us Now!