Universal Health & Rehabilitation is a facility that houses a variety of healing modalities all focused on helping to create health in the body.  The facility offers a variety of companies and services including Physical Medicine, Pain Management, Chiropractic, Physical Therapy, Acupuncture and Massage Therapy. At the Universal Health & Rehabilitation Center, we house the finest health care companies and rehabilitation services all in one convenient location, and all focused on strengthening the body and restoring health. We do this by utilizing a policy that enables the patient to be an active participant in their own healing and rehabilitation services for Long Island.
BERNHARD J. SENGSTOCK, DC
Bernhard J. Sengstock, DC is a Doctor of Chiropractor licensed to practice by New York State.  His educational back round includes earning a Bachelor of Science Degree from the University of Maryland in 1989 from the college of Physical Education, Recreation and Health.
Graduate education was obtained at Parker College of Chiropractic where in 1994 he earned the degree Doctor of Chiropractic.  Post Doctorate education includes a 100-hour course in X-Ray proficiency sponsored by Irene Gold Seminars in 1995, and completion of 300 hours of post-doctorate studies in the field of Chiropractic Rehabilitation through the American Chiropractic Rehabilitation Board.  He is a Member of the New York State Chiropractic Association, American Chiropractic Association, as well as the International Chiropractic Association.
Clinical Experience includes residency at the Parker College of Chiropractic Clinic in Dallas, Texas in 1994, as well as Staff Chiropractor for Spinecare Chiropractic from 1995-1999.  In March of 2000, Dr. Sengstock opened his practice, Bernhard Sengstock, DC, PC, and began practicing in the Universal Health & Rehabilitation center in Islip, Long Island.  His emphasis is on strengthening the body and restoring health, and allowing the healing power of the body to manifest to the highest degree.
GLENN SEGAL Physical Therapy, PC
Glenn Segal, PT graduated from Touro College of Physical Therapy in 1997. His company, Glenn Segal Physical Therapy, PC has been providing the highest quality physical therapy services at the Universal Health and Rehabilitation Center since 2001. Since that time, Mr. Segal's physical therapy practice has grown into one of the finest on Long Island, and is fully equipped with the latest state of the art equipment. His hands on approach to care has helped thousands of patients achieve their fitness and rehabilitation goals. He specializes in accident and injury rehabilitation, as well as carpal/tarsal tunnel, osteoporosis, osteoarthritis, shoulder/hip/knee/ankle therapy, neurologic rehabilitation and more.
DANIELLE SENGSTOCK  – American Acupuncture Services, PC
Danielle Sengstock, LAc graduated from the New York College of Health Professions in 2001, and opened American Acupuncture Services, PC soon after.  Since that time, American Acupuncture has been providing the highest quality and most affordable acupuncture services in the area.  Acupuncture has been proved to reduce pain without the chemical side effects of pharmaceuticals, and can be helpful in a host of other conditions such as weight loss, smoking cessation, infertility, neurological disorders and more.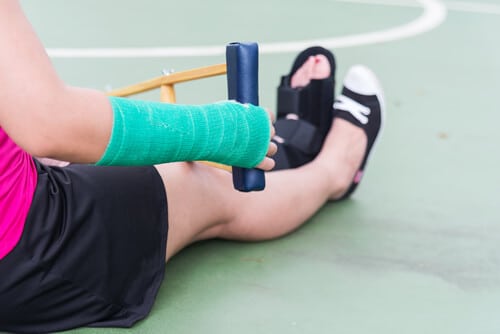 For Better Health & A Better You
Complete our quick contact form to begin your journey.
Contact Us Now!